Criminal Record Checks
---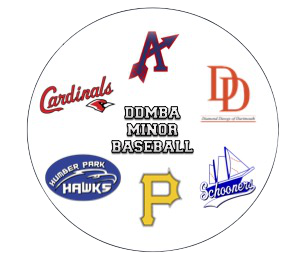 Protection of children is of paramount concern and a key mandate for the Dartmouth District Minor Baseball Association [DDMBA]. It is now mandatory that all Coaches, Assistant Coaches, Managers, Treasurers, Executive, and Board personnel complete Criminal Background Records check. As part of this process, automatic exclusion from participation in DDMBA activity is warranted for certain criminal offenses with mandated timeframes for re-consideration of DDMBA participation set out in this policy.

Please take a minute to review the full policy by clicking here

The Criminal background checks for each season are required to be submitted by June 30. Criminal background checks obtained for other volunteer associations, i.e: hockey, soccer, and/or schools are accepted. Please forward a copy to your association president.
Criminal background checks can be obtained in either of the following ways:
Apply at your local police/RCMP station (include vulnerability sector check). Once received, forward a copy to your association president.
Follow this link to myBackCheck.com which is an online background checking service that connects with Police Services in Canada. The completed check will be stored in a secure online portal which is accessed only by the DDMBA President and VP.

Note: Criminal background checks are often less expensive for volunteers. You can find a form confirming your volunteer status here Volunteer Letter