Tryout Process
---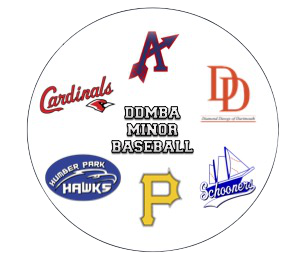 2023 COMPETITIVE TRYOUT PROCESS
EXTRACTED FROM APPENDIX 3 IN THE
COMPETITIVE_PROGRAM_OPERATING_RULES
1) This Appendix will outline the tryout process for the selection of players for all Competitive
teams within DDMBA
2) There will be a Competitive Tryout Committee established by the Competitive Coordinator in
concert with Board. This committee will be responsible to:
a) Review and update where necessary each age levels evaluation criteria. There may
be different criteria required at each age level. The Committee will also review the
player selection process to make any changes/amendments as required.
b) Select personnel needed to fill the required positions to complete the evaluations.
In situations where team's Head Coach and Non-player coaching staff is already
in place, that coaching group will be permitted to conduct their own team/player
evaluations. If required, that coaching group will also find people to run any
required drills. There must also be an impartial observer appointed by the
Committee to oversee that team's process and the observer will report to the
Committee.
3) All players wishing to participate in the selection process must be registered through the
DDMBA website with at minimum tryout fees paid. The DDMBA treasurer or his Arrows
treasurer designate will confirm eligible players prior to the start of tryouts.
4) The tryout process may be broken down into three phases.
a) Initial Evaluation:
i) All players attending the evaluations will be evaluated on an impartial and "blind" process. This means players will be evaluated in a process which does not use their
name. The player will be assigned a number to keep for the duration of the tryouts.
All players trying out will not be permitted to wear any Arrows swag or previous Arrows team apparel so as not to unduly influence evaluators.
ii) In this phase all players will be evaluated on basic skills. The Tryout Committee
will determine the basic skills and the assessment drills for each level. This phase
may be done indoors with the purpose of obtaining a basic understanding of the
skill levels present. After this phase players may be broken down into comparable
groups for the start of on field evaluations.
b) Secondary Evaluation:
i) During this phase all players will be further assessed on their skills as determined
by the Committee. This phase will normally be completed on the field but may be
done indoors if weather is a factor. Players may be reassigned after this phase. (i.e.
the AAA coach(es) may decide to shorten the list of players they are interested in
looking at.
c) Game Play:
i) Inter-squad games are played at this phase to see and assess the players in-game
skills.
ii) No teams will be finalized without completing this phase.
5) Coaches from the levels below AAA (AA and A) are highly encouraged to participate/observe
the higher-level evaluations. This coaching participation will allow more observation of
players who may be released to a lower level to better obtain an understanding of these players
skills and abilities.
6) Final team selection must be completed with the impartial observer present. Notes must be
kept by the evaluators and/or coaching staff regarding evaluation data used to determine
selection of players. Evaluators and/or coaching staff may be required to justify player
selection to the Competitive Tryout Committee and/or the Competitive Coordinator.
7) After completion of the tryout process and teams have been finalized, any player may request
feedback on their tryout, strengths and/or areas to improve. Only information about the
individual players own evaluation may be given. The individual players tryout ranking will not
be stated nor will any other player's tryout information be given.
8) All evaluation sheets and information ie spreadsheets are to be held/saved for at least one year
but must not be used for any future tryout evaluations.